The officers who rescued a Utah toddler from death's doorstep in a submerged car on Sunday said their adrenaline-fueled heroics were triggered by a mysterious plea.

"We could see a person in the front seat and then we heard a voice saying, 'Help me, we're in here.' It was clear as day," said Officer Tyler Beddoes of the Spanish Fork Police Department, one of four men who pulled an unconscious 18-month-old from a car — which had been submerged in near-freezing water for 14 hours — as her mother lay dead in the driver's seat.

Beddoes and his fellow first responders braved the chilly waters long enough to turn the red Dodge sedan, which was upside down, and pull little Lily Groesbeck out of her car seat, in which she had been suspended since her mother Jennifer Groesbeck apparently lost control of the car the previous evening.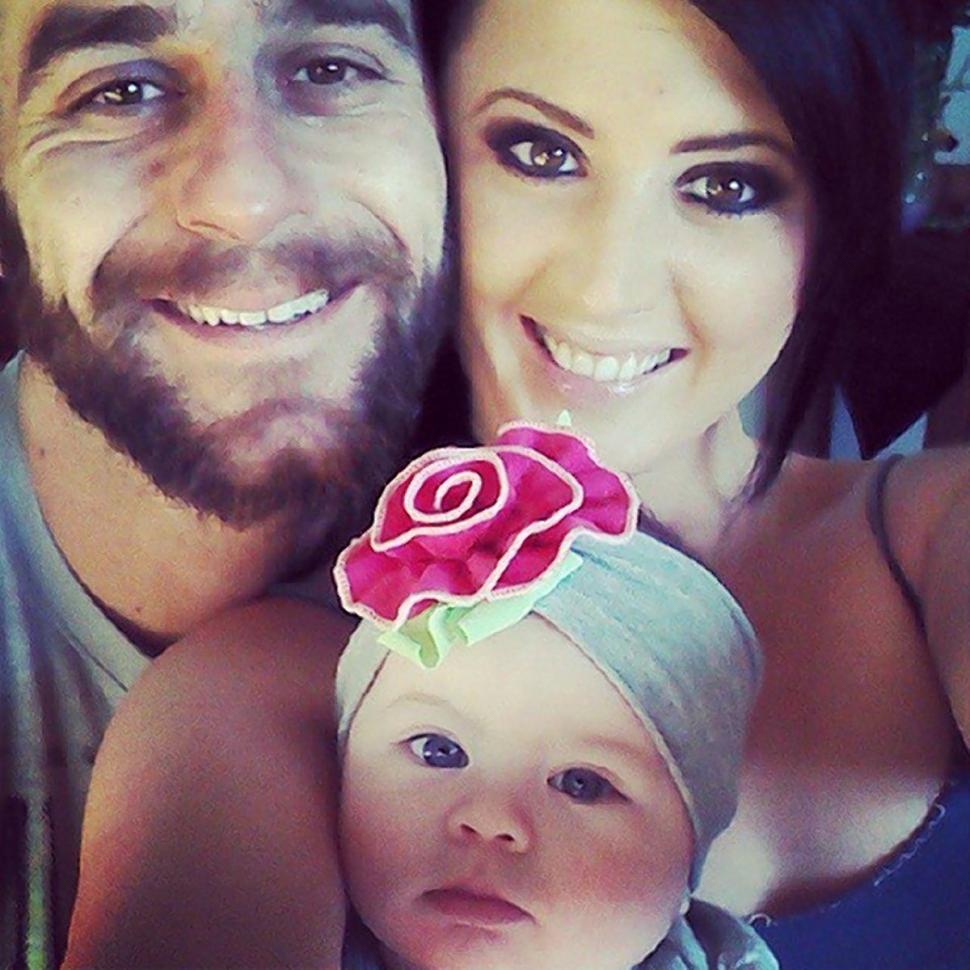 "We could see her eyes fluttering so there was some life but as far as movements or consciousness there was nothing that we could see," Beddoes told the Daily News on Monday.

The four officers and three firefighters formed an assembly line and transported the child back to shore. The first responders started performing CPR, and Lily later regained consciousness in a Salt Lake City hospital. Her condition was upgraded to stable on Monday.






Jennifer Groesbeck, 25, was driving to her home in Springville, but when crossing a bridge in Spanish Fork, the single mom hit a cement barrier and drove off the roadway, police said.

The vehicle crashed into the river around 10:30 p.m., according to a witness who told police he heard the accident. The car was not visible from the roadway, and was not discovered until 14 hours later, when a fisherman spotted it at 12:24 p.m. Saturday and called police.

That's when Beddoes and his partners arrived. The witness told them that he could see an arm through the window, and the four men plunged into the freezing rapids to see if they could find any survivors.


Then, suddenly, they started hearing the distinct sound of a woman's voice, calling to them to help.

We heard a voice saying 'help me, we're in here.' It was clear as day. We replied back 'hang in there, we're trying what we can.'

"We replied back 'hang in there, we're trying what we can.' "

The voice motivated them to push harder because they believed there may be someone inside who was still alive. With their adrenaline pumping they pulled the heavy, water-filled car onto its side and discovered the driver was dead.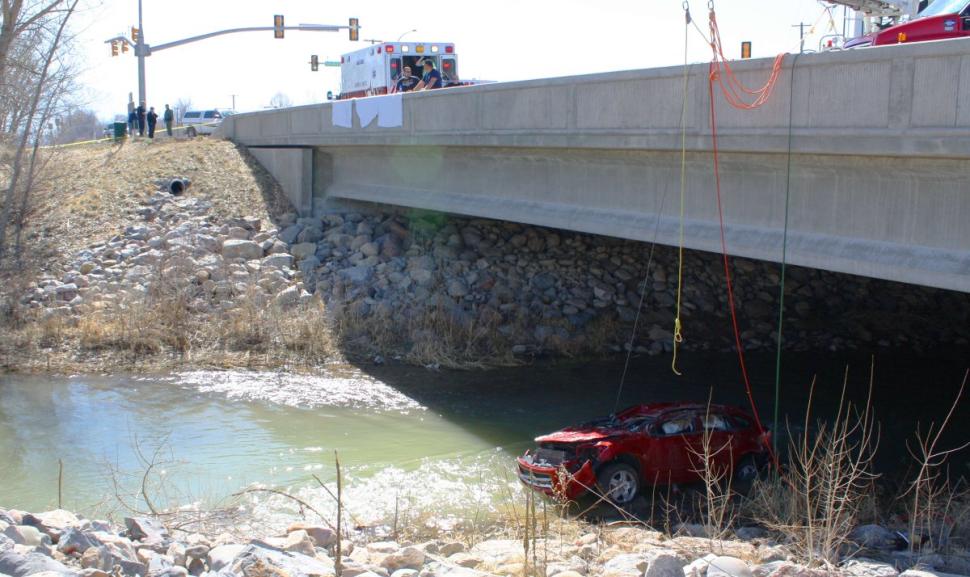 The officers had no explanation for the mysterious voice that appeared to come from inside the car. Beddoes said he said he wouldn't believe it really happened had not the other officers heard it, as well.

"I don't know what I thought I heard," he said. "I'm not a typically religious guy. It's hard to explain — it was definitely something. Where and why it came from, I'm not sure." The little girl was hanging upside down, but her head was not touching the water. The responders did not even see her, initially, but when they got the car turned over they spotted her and raced to get her out.

Groesbeck, the youngest of five children, was enrolled at Provo College and hoped to become a medical assistant, her sister Jill Sanderson told KSL TV in Salt Lake City.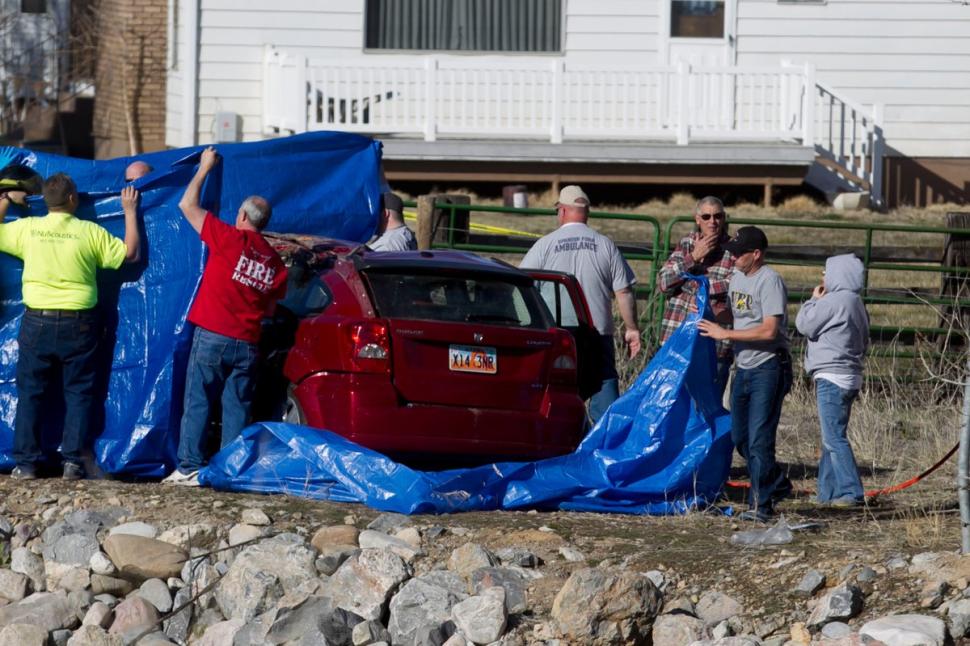 "She was very compassionate and a very loving person and always willing to bend over backwards for her loved ones," she told the station. "Her baby was the love of her life. She was an amazing mother."





The family set up a GoFundMe page to raise money for her funeral expenses and Lily's medical treatment.

Her baby was the love of her life. She was an amazing mother.

The child was being treated at Primary Children's Hospital, where a her condition was "stable and improving," a spokeswoman said Monday.

"She is doing remarkably well considering the circumstance. The doctors have been hopeful so far," Sanderson told reporters. "We would like to express our appreciation to the Spanish Fork rescue team for saving the baby's life."

Beddoes, who spent at least 20 minutes in the frigid waters, said he and his colleagues were so focused on the rescue they didn't realize the impact it was having on their bodies. The 6-foot-tall officer said the water level was often at his neck, sometimes higher.

"I didn't feel the cold — I wasn't paying attention to myself," he said. "After several minutes in the water I started to feel the effects."










comments powered by

Submit News/Videos/Links | Discuss article | Article Link More Unsolved and Unexplained Mysteries