Ghostly visit while Swimming
After posting a chilling photo on Facebook, a Queensland, Australia woman is standing by her claim that the photographer caught a teenager's ghost on camera. Kim Davison claims that she and her friend Jessie Lu took their three children to a swimming spot called Murphy's Hole at Lockyer River in 2014. However, when they examined the photo in question, they discovered a fourth child in the photo, in between the two adults, where Davison says there had been nothing but water.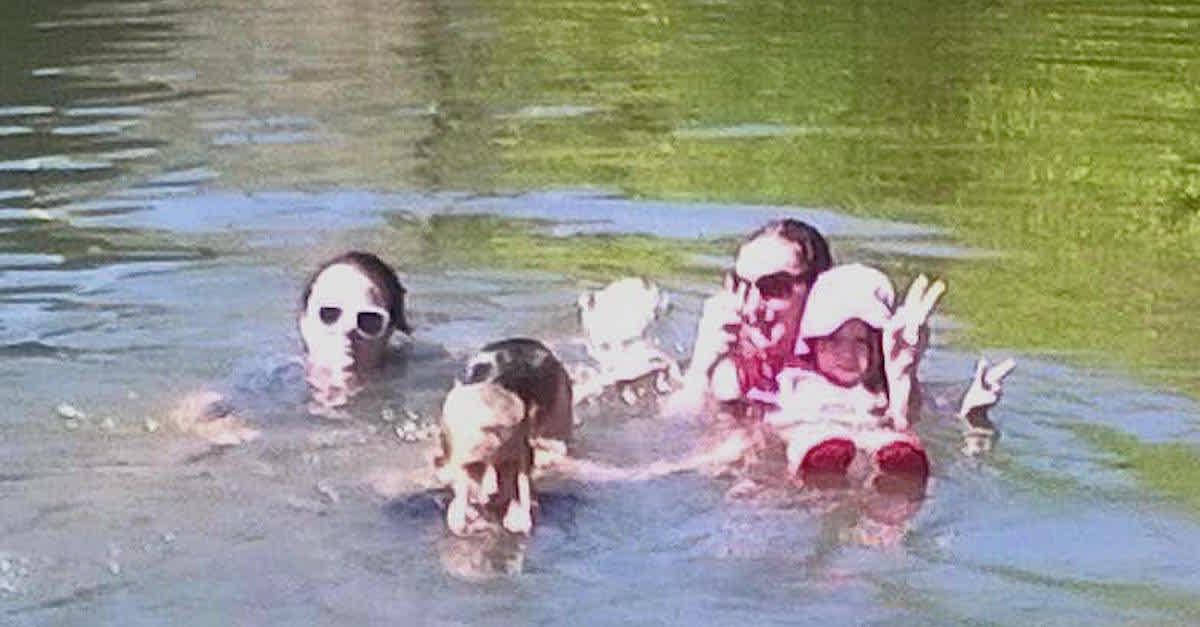 While most people would just shake off the creepy image as some sort of camera glitch, Davison was understandably terrified to discover that almost exactly 100 years earlier, a 13-year-old girl named Doreen Sullivan had drowned in this exact location. After the photo and story were posted to the Toowoomba Ghost Chasers page on Facebook, experts examined a negative of the image and could not deny that there was light in the shape of a young girl in the photo.
To make it even scarier, Davison told the Daily Mail that her daughter "had her leg grabbed two times by something in the water"
"When I went back in for one last dip to cool off I did feel something behind me as I was walking out of water but tried to ignore it," she continued.
Source: Little Things