Possible Alien caught on Camera
In a photo taken on the banks of the Pilcomayo River, a possible extraterrestrial being can be seen in the background that was virialized yesterday by social networks amid the enigma and disbelief of Internet users. Ufologist Javier Carlos Cordero said that artificial intelligence must be used to determine if the photograph with that image is real or is it staged.
"It looks like a transparent being with long limbs, typical of a gray being. But a filter must be applied to the photo that will allow us to determine its veracity," said Cordero, who recently participated in the First International Ufology Meeting in Tarija.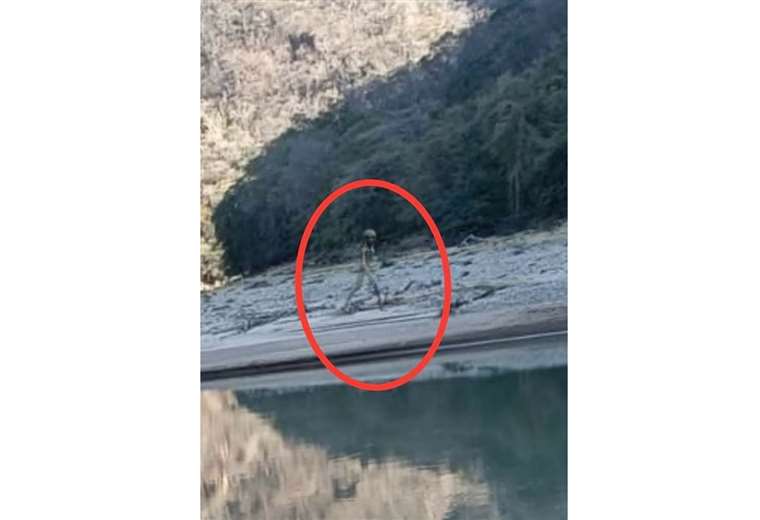 The Argentine ufologist, Sebastián Bidondo, affirmed that the human race is not alone in the universe, since the cultures of the past always knew about the visits of extraterrestrial beings to Earth.
In his opinion, the Andean worldview is part of the knowledge of the presence of beings from other planets.
"We were never alone and NASA recently. For the first time they spoke that they have ships and non-human beings in Area 51. That has struck a blow to the human mind and it is announced that a report is being prepared that will come out soon" Bidondo commented. The researcher from San Salvador de Jujuy together with Cordero spoke at the recent Ufology meeting.
Source: Eldeber.com.bo