The Curse of 27 – The Forever 27 Club
Source : http://en.wikipedia.org/wiki/Curse#The_Curse_of_27
The 27 Club, also occasionally known as the Forever 27 Club or Club 27, is a name for a group of influential rock music artists who died at the age of 27.
The Curse of 27 is the belief that 27 is an unlucky number due to the number of famous musicians and entertainers who have died at the age. Robert Johnson, Jim Morrison, Brian Jones, Jimi Hendrix, Ron "Pigpen" McKernan, Janis Joplin, Jonathan Brandis, Kurt Cobain and more recently, Amy Winehouse, are all believed to have been affected by the Curse of 27. The number 27 has been said to "follow" and bring bad luck to people. They see it random times through out the day, on the clock, on television, in phone numbers, math problems, dates, jersey numbers, etc.
The impetus for the club's creation were the deaths of Jones, Hendrix, Joplin and Morrison. Cobain, who died in 1994, was later added by some. With the exception of Joplin, there is controversy surrounding their deaths. According to the book Heavier Than Heaven, when Cobain died, his sister claimed that as a kid he would talk about how he wanted to join the 27 Club. On the fifteenth anniversary of Kurt Cobain's death, National Public Radio's Robert Smith said, "The deaths of these rock stars at the age of 27 really changed the way we look at rock music.
When legendary Blues man, Robert Johnson, was killed at the age of 27, his death is said to have spawned a curse. The legend unfolds like this: Johnson, always enamored of the Blues and desiring the ability to play guitar was, unfortunately, a mediocre talent. He disappeared for a time, during which he sold his soul to the devil by making a crossroads deal, in exchange for an unparalleled talent with the guitar. Suddenly he was a Blues master, composing songs about the crossroads and hellhounds on his trail. Johnson's ability made him popular with many (especially the ladies), but there were some who were suspicious and jealous of his talents (particularly the ladies' husbands). In 1938, he was supposedly given a bottle of wine which had been poisoned by one such jealous spouse. Johnson died a long, agonizing death. He was 27.
Robert Johnson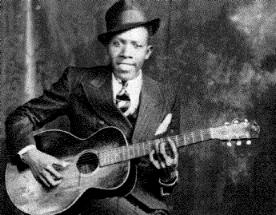 Since that day, it is said that many musicians – especially those of particularly high quality – would succumb to the curse and die, at the height of their careers, at the age of 27. While it is true that many musicians did, in fact, die at this age, it is hardly a magical number. Just as strong a case – if not more compelling – could be made for the age of 28. Twenty-seven by no means stands out. I have catalogued all musicians in the Archive that have died at age 27 since Robert Johnson; the list isn't nearly as long as one might think. Not including Johnson, there are 21 musicians who died at age 27 from 1938 to 2011 – that's one person roughly every three-and-a-half years. And although many of these performers were wildly famous and indisputable legends, most were supporting players in moderately successful bands.
The Curse of 27
Jesse Belvin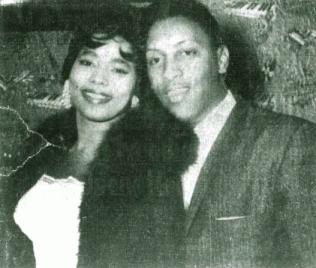 car accident – suspected murder. He was 27. Belvin was a soulful crooner, marketed as "the black Elvis" to a still-segregated South. While leaving his first integrated concert (1960), in Little Rock, Belvin's car was involved in a head-on collision. One of the first state troopers on the scene stated that both of the rear tires on the black cadillac had been "obviously tampered with." Belvin and his driver died at the scene (Hope, AR); his wife Jo Ann succumbed to her injuries at the hospital. Belvin was co-author of The Penguins' hit, "Earth Angel," and his recording of "Goodnight My Love" was the closing theme for Alan Freed's rock & roll radio show for several years. Visit Jesse Belvin's Tribute, which expands on his his career and offers other suspicious details surrounding his death.
The Curse of 27
Malcolm Hale
carbon-monoxide poisoning in 1968. (Some sources site bronchopneumonia as the cause of death.) He was 27. Hale was the lead guitarist for Spanky and Our Gang. He had gone to bed drunk at a girlfriend's, and even though the band called her to wake him, she refused. Twenty-eight hours later, she discovered that he was dead. Hale died of carbon monoxide poisoning, the result of a faulty space heater. He was 27. "Sunday Will Never Be the Same," "Like to Get to Know You," "Lazy Day"
Brian Jones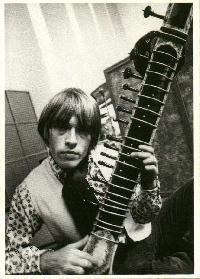 (Lewis Brian Hopkins-Jones), drowned in 1969. He was 27. Jones was a co-founder of the Rolling Stones, who were inducted into the Rock & Roll Hall of Fame in 1989 and the UK Music Hall of Fame in 2004. Speculation remains that Jones may have been murdered. For the whole story, and to read about the renewed investigation into his death in August of 2009, follow this link. "Satisfaction," "Red Door," "Sympathy for the Devil"
Jimi Hendrix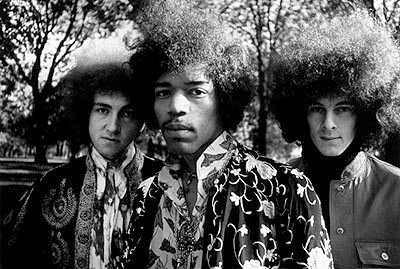 (born Johnny Allen Hendrix, his father changed his name to James Marshall Hendrix when he was 4 years old), aspiration of vomit while sleeping after ingesting alcohol and sleeping pills (1970). Sources are saying Hendrix's death was actually a homicide; read about Hendrix's murder by his manager. Hendrix was 27 and an established guitar legend. In 2003, Rolling Stone magazine named Hendrix the greatest guitarist of all time. The Jimi Hendrix Experience, with Noel Redding (see 2003) and Mitch Mitchell (2008; natural causes at age 61), were inducted into the Rock & Roll Hall of Fame in 1992. "Purple Haze," "Foxy Lady," "Manic Depression"
The Curse of 27
Janis Joplin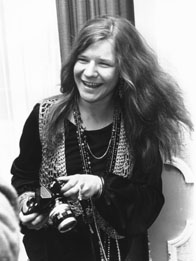 heroin overdose in 1970; "Pearl" was 27. Blues legend Bessie Smith (see 1937) lay in an unmarked grave for 33 years, until Joplin and Juanita Green, Smith's former maid and later a chapter-head of the NAACP, donated money for a headstone. "Pearl" was inducted into the Rock & Roll Hall of Fame in 1995. "Me and Bobby McGee," "Piece of My Heart," "Summertime," "Mercedes Benz"
Al "Blind Owl" Wilson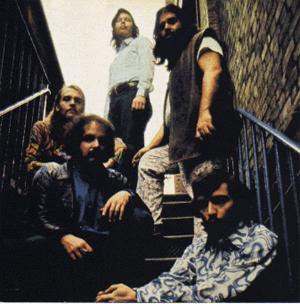 suicide. Wilson was the vocalist, harmonica player, and one of thr original members of Canned Heat, along with Bob "The Bear" Hite (see 1981) and Henry "Sunflower" Vestine (see 1997)." In 197O, Wilson overdosed on tranquilizers (reportedly in the back yard of Hite) when he found out he couldn't save a redwood forest from being leveled by a timber company. He was 27. "Going Up Country," "Let's Work Together," "Time Was," "Boogie Music," "On the Road Again"
Arlester "Dyke" Christian
shot in 1971. Christian sang back up for The O'Jays and later formed Dyke and the Blazers. Dyke is said to have influenced many, inclduing James Brown and Wilson Pickett. He was shot to death while sitting in his car in downtown Phoenix. He was 27. Dyke and the Blazers were inducted to the Arizona Music & Entertainment Hall of Fame. "Funky Broadway – Part 1" (later covered by Pickett as a #1 R&B single)
Jim Morrison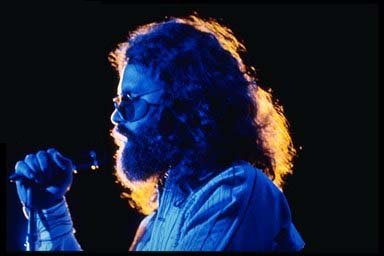 (James Douglas Morrison), unknown. In 1971, Morrison was found dead in his bathtub while living in Paris. The official cause of death was myocardial infarction (heart attack). Some speculate that he actually succumbed to some type of drug (heroin or cocaine) and/or alcohol overdose. Others believe "The Lizard King" still lives. Morrison was lead singer of The Doors and a published poet; he was 27 at the time of his death. The Doors were inducted into the Rock & Roll Hall of Fame in 1993. "Riders on the Storm," "Hello, I Love You," "The End," "Light My Fire"
Interesting aside: In 1967, The Doors were booked to play three shows in San Francisco, headlined by soul singer Otis Redding. Redding was killed two weeks before the scheduled performances. (Visit Redding's Tribute.) Morrison paid tribute to the fallen singer during the first performance and again in The Doors' song "Runnin' Blue": "Poor Otis, dead and gone, left me here to sing his song…"
2007 – Update: Sources are surfacing (including close personal friend, Sam Sernett), stating that Morrison actually overdosed on heroin in a Paris nightclub bathroom and was quietly moved to his apartment where the bathtub death scene was staged.The 27 Club
Roger Lee Durham
fall from a horse in 1973; he was 27. Durham was a member of Bloodstone, with Willis Draffen (see 2002). Durham was an airman in Vietnam; he is buried in Fort Leavenworth National Cemetery (Kansas). "Natural High," "Never Let You Go," "Outside Woman," "My Little Lady"
Ron "Pigpen" McKernan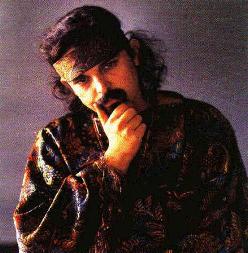 liver failure due to alcohol abuse (1973); he was 27. Keyboardist for the Grateful Dead, inducted into the Rock & Roll Hall of Fame in 1994. McKernan was the first of four Grateful Dead keyboardists to die prematurely. He was succeeded by Keith Godchaux (see 1980), Brent Mydland (see 1990), and Vince Welnick (see 2006). "Truckin,'" "St. Stephen," "Casey Jones," "Friend of the Devil"
Chase (Wally Yohn)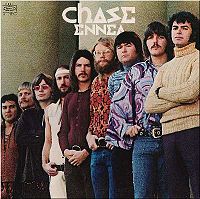 Chase was a promising jazz-rock ensemble, founded by trumpeter Bill Chase. In 1974, while leaving Texas for an appearance in Minnesota, Chase (age 39), his drummer Walter Clark (age 25), guitarist John Emma (age 22), and keyboardist Wally Yohn (age 27) were killed when their plane crashed. The cause was sited as pilot error and poor radio communication. View the National Transportation and Safety Board Report. "Get It On".
The 27 Club
David Michael Alexander
pulmonary edema in 1975. He was 27. "Zander" was the original bassist for The Stooges (featuring punk icon, Iggy Pop). Zander died of pulmonary edema in Ann Arbor, Michigan, after being admitted to a hospital for pancreatitis, probably caused by his excessive drinking. (Stooges guitarist, Ron Asheton, died of a heart attack in 2009.) The Stooges were inducted into the Rock & Roll Hall of Fame in 2010. "I Wanna Be Your Dog," "Fun House," "Dirt"
Pete Ham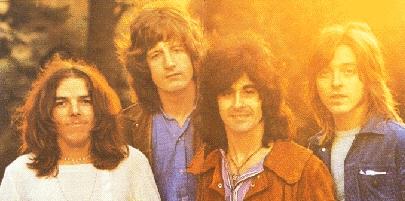 hanging (suicide); 1975. Member of Badfinger, he was 27. Ham's bandmate, Tom Evans, would follow in his steps 8 years later. Drummer Mike Gibbins would succumb to natural causes in 2005. Harry Nilsson's (see 1994) cover of Badfinger's "Without You" reached #1. (Read about Badfinger's connection to the Curse of Harry Nilsson.) "Day After Day," "If You Want It (Come and Get It)"
Gary Thain
heroin overdose in 1975; he was 27. Thain was the bassist for Uriah Heep. During his final tour, Thain was electrocuted, blacked out, and suffered serious burns. He also (supposedly) contracted an untreatable STD. He was found dead in the bath by his girlfriend. (Heep vocalist, David Byron, would succumb to excessive alcohol consumption in 1985.) "Easy Livin'," "Sweet Lorraine," "Stealin'"
Chris Bell
automobile crash in 1978; it is speculated that he may have been high when he drove straight into a telephone pole. Singer and guitarist for Big Star. He was 27. "Thirteen," "September Gurls," "I Am the Cosmos" (as a solo artist)
D. Boon
(Dennes Dale Boon), van accident in 1985. Boon was the guitarist for the Minutemen. On a trip to Arizona, Boon's girlfriend fell asleep behind the wheel and crashed their van. Boon was ejected form the vehicle and broke his neck, killing him instantly. He was 27. In 2003, Rolling Stone magazine named him one of the greatest guitarists of all time (ranking #89). Album: Double Nickels on the Dime.
The 27 Club
The Reba McEntire Band (Chris Autin and Joey Cigainero)
On 15 March 1991, country crooner Reba McEntire finished a show in California. While she decided to stay the night in San Diego, her band piled into two Hawker-Siddeley planes destined for Indiana. Unfortunatley, one of the aircraft slammed into a mountain moments after take-off. On board were Chris Autin (vocals, guitar, mandolin), age 27; Kirk Capello (keyboards), age 28; Joey Cigainero (synthesizer), age 27; Paula Kaye Evans (vocals), age 33; Terry Jackson (bass), age 28; Tony Saputo (drums), age 34; Michael Thomas (guitar), age 34; Jim Hammond (road manager), age 40; and two others, including the pilot. View the National Transportation and Safety Board report which includes photos of the musicians. McEntire dedicated her 1991 album, From My Broken Heart, to the fallen musicians.
Mia Zapata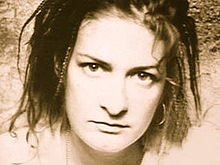 strangled and raped (1993). Singer for The Gits, a seminal Seattle band, she was 27. According to the medical examiner, if she had not been strangled she would have died from the internal injuries suffered from the beating. After her murder, friends formed Home Alive, a self-defense group. Zapata's case was aired on the nationally broadcast television program, "Unsolved Mysteries." It wasn't until 2004 that Jesus C. Mezquia was identified as her killer and sentenced to 36 years in prison. Albums: Frenching the Bully and Enter: The Conquering Chicken.
Kurt Cobain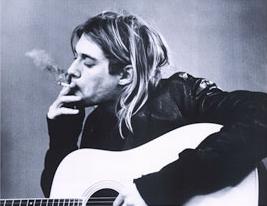 self-inflicted gunshot wound to the head. Lead singer/guitarist for rock music iconoclasts and grunge pioneers, Nirvana. Cobain's body was discovered by an electrician 3 days after his death (estimated to have been on 5 April 1994). Cobain suffered from stomach problems, possible depression/bipolar disorder, and drug addiction. He was 27 when he took his life. In 2003, Rolling Stone magazine named him one of the greatest guitarists of all time (ranking #12). Visit the Kurt Cobain Tribute for artist information, photos, his suicide note, and a detailed account of the events leading up to his death. Learn about Cobain's connection to the Curse of Buddy Holly. "Smells Like Teen Spirit," "Come As You Are," "Heart-Shaped Box," "All Apologies"
Kristin Pfaff
heroin overdose in 1994. Bassist for Hole, she was 27. "Miss World," "Doll Parts"
Passion Fruit
crash of Crossair Flight 3597 in 2001. Passion Fruit, a Euro-dance trio, scored several international hits, the biggest being 1999's "The Rigga-Ding-Dong-Song." After a performance in Berlin, the group was flying to Zurich, when the pilot descended below the minimum descent altitude and crashed into a hill in Bassersdorf, Switzerland, killing 24 of the 33 people on board. Debby St. Marteen survived; Nathalie van het Ende (age 25) and Maria Serrano-Serrano (age 27) were killed, along with Melanie Thornton of the group La Bouche. Proceeds from Passion Fruit's posthumous single, "I'm Dreaming of a. . .Winter Wonderland" went to families of the crash victims.
Amy Winehouse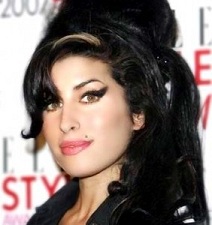 found dead in her apartment from drug-related causes (2011). She was 27. Winehouse, a Grammy-winning soul singer with a retro sound, very publicly battled with drug addiction.
While she never really checked into treatment centers for celebrities, she actually tried to get treatment at an expensive rehab in Essex.
She often made headlines for her erratic behavior and shockingly thin and dissheveled appearance. At the 50th Annual Grammy Awards, Winehouse's second (and final) album, Back to Black, won the Grammy Award for Best Pop Vocal Album (and was nominated for Album of the Year). The single, "Rehab," won Best Female Pop Vocal Performance, Song of the Year, and Record of the Year; Winehouse won Best New Artist. (In "Rehab," she refers to fellow soul singer, Donny Hathaway, who committed suicide in 1979.) "Tears Dry on Their Own," "You Know I'm No Good," "Back to Black". Latest member of The 27 Club