Bizarre – Meet the World's Hairiest Girl
LITTLE Supatra Sasuphan is celebrating after being named the World's Hairiest Girl.
A young girl who for years suffered nasty nicknames like "monkey face" and "wolf girl" finally has a reason to smile about a rare medical condition that causes excessive hair growth on her face.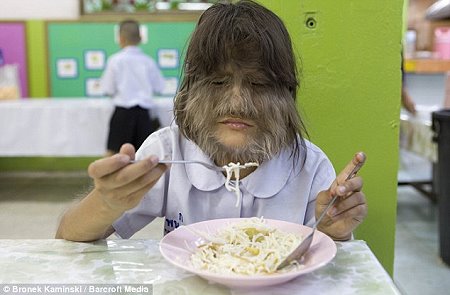 Supatra Sasuphan, 11, earned the Guinness World Record for hairiest girl last year and in a new interview with Britain's Daily Mail the "delighted" Thai girl reveals winning the title changed her life for the better.
"I'm very happy to be in the Guinness World Records! A lot of people have to do a lot to get in," she told the Mail. "All I did was answer a few questions and then they gave it to me."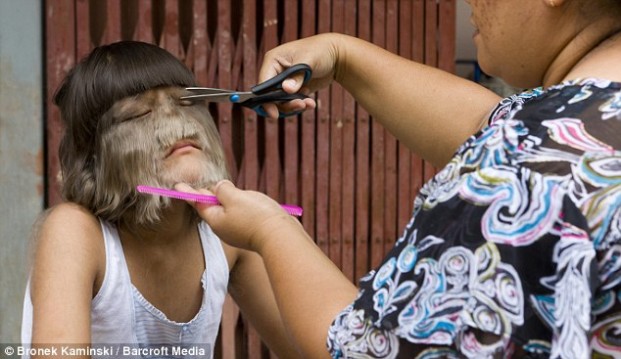 Supatra – whose face, ears, limbs, back and even eyelids are covered in thick hair – snagged the title, recorded as "hairiest teenager" on the Guinness website, after an evaluation in Italy in March 2010
She said winning the title has erased the shame of her unusual condition and even boosted her popularity at school.
"There were a few people who used to tease me and call me monkey face, but they don't do it anymore," she said.
Supatra was born with Ambras syndrome – a congenital disease triggered by a chromosome mutation – that has been documented in fewer than 50 people across the globe, according to an article by dermatologists at the National Naval Center.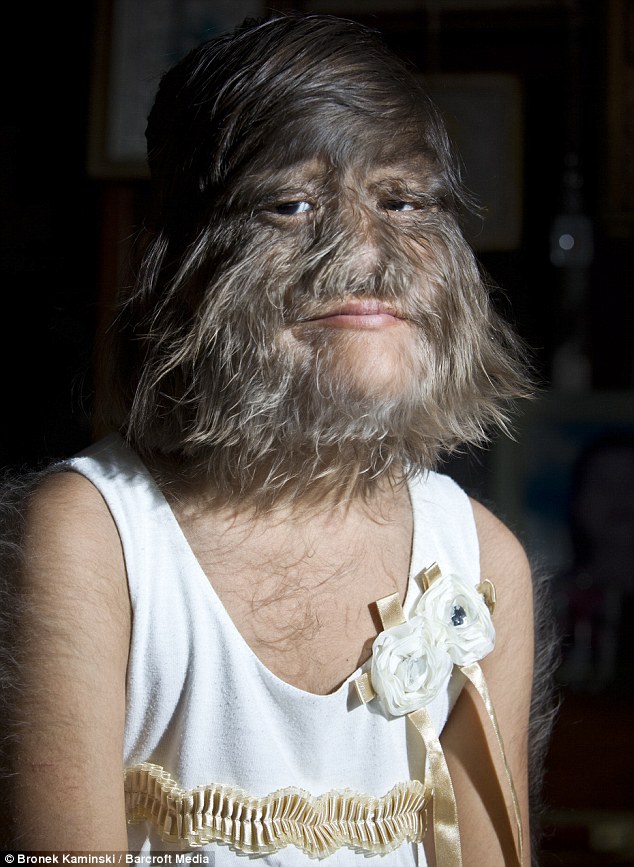 For now, there is no cure for the condition and no hair removal methods have been successful for Supatra, who aside from her appearance is just like any other preteen: She loves dancing, listening to music and watching cartoons.
Doctors tried several rounds of laser hair removal treatments on Supatra when she was a toddler, but her mane grew back each time.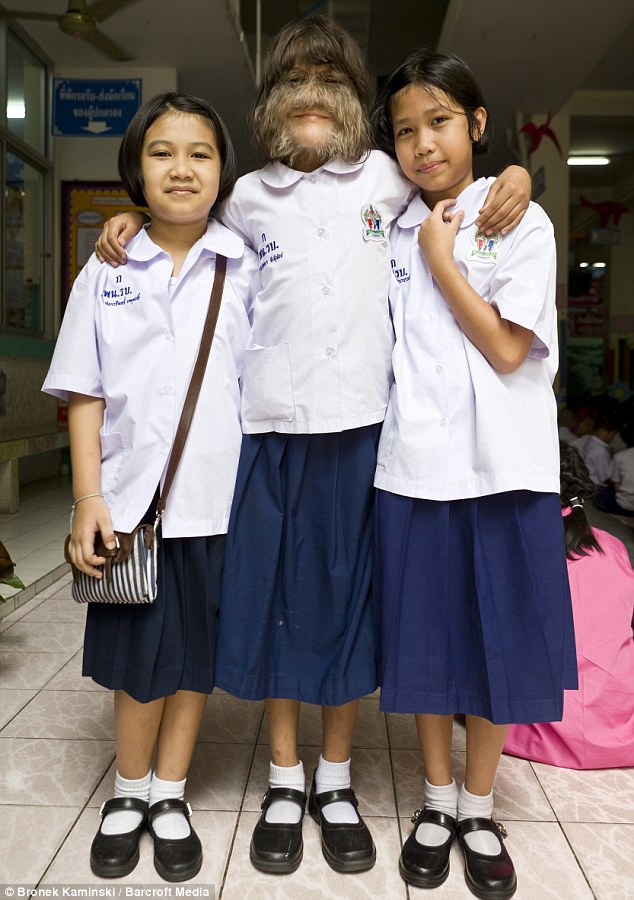 Looking different from other kids doesn't burden the bubbly girl.
"I'm very used to this condition. I can't feel the hair as it has always been like this. I don't feel anything. It does sometimes make it difficult to see when it gets long. I hope I will be cured one day," she said.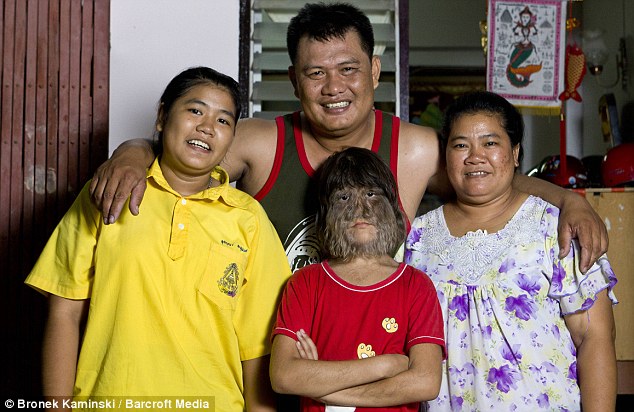 Supatra's condition does seem to be shaping the girl's career aspirations. She'd like to be a doctor one day. When she was born she needed two operations just to be able to breathe.
Dad Sammrueng, 38, said: "She was not very healthy because her nostrils were only one millimetre wide.
"For the first three months she was kept in an incubator to help her breathe.
"She then had an operation to expand the nostrils by one and a half millimetres."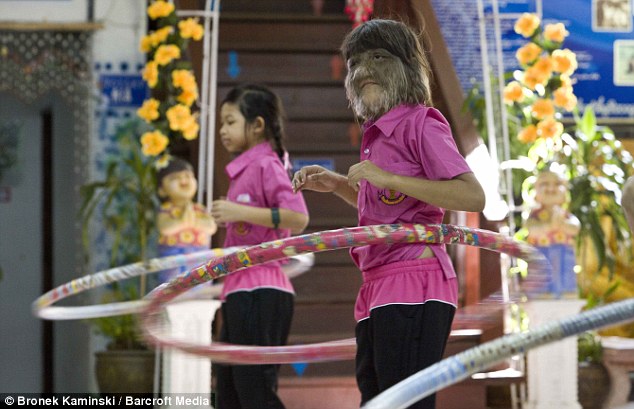 "I want to become a doctor so I can help patients when they get injured," she said. "I want to help people who get hurt and help cure people."