Kiwi who says he spent 10 days in an alien civilization
IT WAS a normal Monday morning in February 1989 when Alec Newald set off on a three-hour drive to Auckland from Rotorua in New Zealand's volcanic heart. However, what the 70-year-old Kiwi claims to have experienced on that journey changed his perception of the universe forever.
Mr Newald says he was taken by extraterrestrials to an advanced civilisation and stayed there for 10 days.  After passing through a winding, foggy mountain route, he arrived in Auckland feeling tired and confused. However, he was even more confused to learn that Monday was now Thursday — 10 days later — and he had no idea how he had lost those days.
In a talk at Ryde Eastwood Leagues Club in Sydney's west this Saturday, Mr Newald will reveal exactly what he believes happened in those days — claiming his experience with the "friendly beings" has "profound implications for all of us here on earth".
Authoring a book called Co-Evolution and talking to global UFO media outlets since his experience in 1989, the Kiwi has set out what he experienced. Speaking on American UFO and paranormal radio show As You Wish talk radio, he recalled the moment he was "plucked" from that winding mountain road.
"I was like what the hell is going on here?" he said. "I was driving the car and it felt like a tonne of bricks had landed on me, like someone had poured cement on me. I felt like I was pushed into the seat of that car. "I was paralysed, I couldn't turn the wheel or apply the brakes or do anything."
He says he was zooming down the road at 100km/h towards a cliff face at the time and he braced for the impact. Then he said he woke in a "cavernous" space filled with flashing neon blue lights. He was convinced he was dead, as he believed he was in spirit form and he was experiencing the afterlife. He claims to have never even thought about UFOs before that point and to have never taken drugs.
"I'm just like a wispy ghost with no form at all," he said. "I found I could manoeuvre myself by moving my consciousness forward or sideways."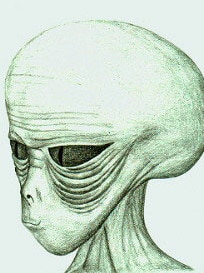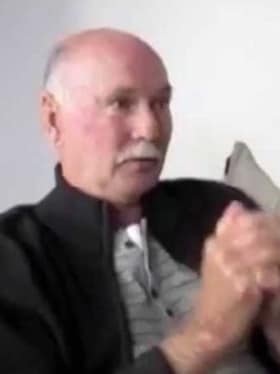 Surrounded by other "spirit forms", it was then that he claims to have felt a "tap on the shoulder". Here's how Mr Newald describes what happened next in his book. "Looking up, I realised we were being approached by three aliens, the tallest of them looking like my escort from earlier on," he wrote.
"The second one was just a little shorter and was male as far as I could tell. The third was smaller, much smaller, and walked ahead of the other two. "He, for want of a better word was slightly built with a roundish head and rather unusual, squinty eyes which were well spaced and placed rather lower down than are our own. "He had a very small mouth, but I did not notice any ears or much of a nose. His physical appearance, however, was of almost no consequence, for I was immediately struck with an almost overpowering feeling of his presence.
"I cannot say it was hypnotic, if anything, the opposite. It was as if his energy was being projected and absorbed by my body." As he moved further, he claims to have seen physical objects emerging which looked like buildings and the entities which guided him there started to take physical form. He claims they then told him to step into a machine, which would "build a body for him" and he saw his body forming beneath him.
On As You Wish talk radio he said the aliens were trying to reconstruct themselves so they could exist on earth.
As if his alleged experience was not strange enough, he started receiving visits from officials wanting to know more about his experiences and especially about the capabilities of this extraterrestrial race once he was back on earth. Ahead of his Sydney talk, he told extraterrestrial enthusiasts UFO Research (NSW) Incorporated the experience was a "very hard pill to swallow" and one which has dominated his life ever since.
"Try absorbing that and continue to live your life as if nothing has changed," Mr Newald said. "Perhaps an even bigger surprise was, with the exception of a few, the more I tried to share this information the harder my life became.
"I was ostracised by people you might have expected support from. In fact, even before I tried to share any of the things I'd learnt, my life started to become more than difficult. It became impossible to continue on as before."
Source: News.com.au