Island city of Nan Madol be Atlantis?
The fictional island Atlantis could have been real, according to experts pointing to a new series of aerial images of an ancient island city in the Pacific.
Ancient city Nan Madol in the Federated States of Micronesia was once inaccessible due its remote location but with the help of new technology, archaeologists have been able to delve deeper into its mystery. UK Science Channel's series 'What on Earth?' has revealed a series of images that show how the city was built to sit on top of a lagoon.
The islands are connected by canals with large stone walls and the city, known as the "Venice of the Pacific" is being compared to Atlantis. Atlantis was first mentioned by philosopher Plato as a mysterious island which disappeared under the sea but has since become a popular idea. To this day, it has never been found, but that it might have existed at some point has been given new bearing by revelations about Nan Madol.
Researchers believe Nan Madol, the western Pacific Ocean, could date back to the first or second century AD but there are no records of when it was exactly constructed.
Considered an architectural and engineering marvel even by modern standards, the city is separated by tidal canals and sheltered from the ocean by 12 sea walls. "It now looks like Nan Madol represents a first in Pacific Island history," Mark McCoy, from Texas Southern Methodist University, said.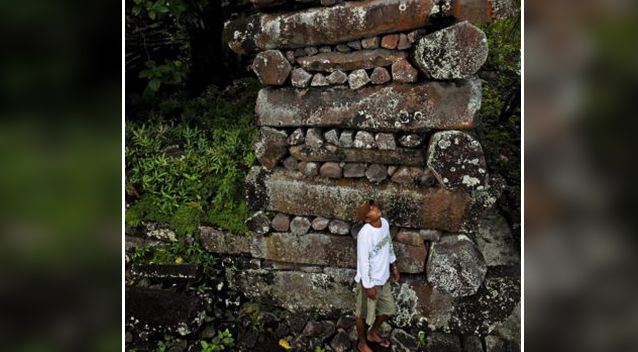 "To me, in its prime Nan Madol was a capital."
According to the Smithsonian, the buildings that make up Nan Madol incorporate an estimated 750,000 tonnes of black rock and stands on 92 official islands in a lagoon. Despite a population of only 30,000 people and no access to pulleys and levers, the Saudeleurs must have needed to move 1,850 tonnes every year.
"It was the seat of political power, the centre of the most important religious rituals, and the place where the former chiefs of the island were laid to rest," Mr McCoy said.