Actual Video Of Flight MH 17 Getting Hit By The Missile – Unexplained Mysteries
A Malaysia Airlines passenger jet crashed in a rebel-controlled part of eastern Ukraine on Thursday, spurring swift accusations from Ukrainian officials that "terrorists" shot down the aircraft.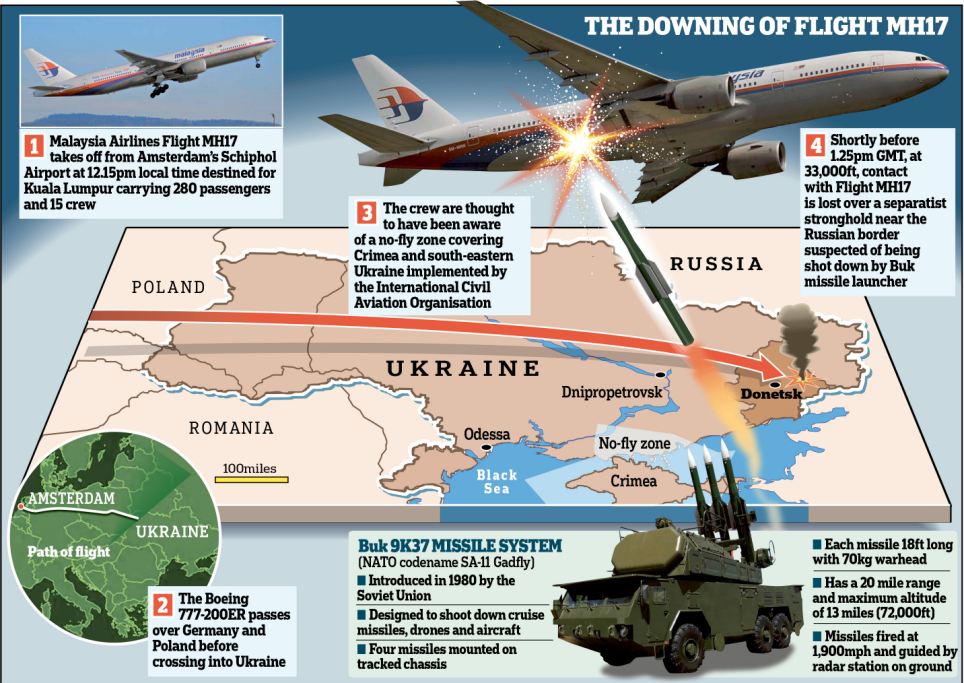 The United States has concluded a missile shot down the plane, but hasn't pinpointed who was responsible, a senior U.S. official told CNN's Barbara Starr. The Boeing 777 with 298 people aboard fell from the sky near the town of Torez in the Donetsk region of eastern Ukraine, officials said. A top Ukrainian official said the plane, which was on the way from Amsterdam to Kuala Lumpur, was flying at about 10,000 meters (nearly 33,000 feet) when the missile hit. A radar system saw a surface-to-air missile system turn on and track an aircraft right before MH17 was shot down, a senior US official tells CNN's Barbara Starr.
A second system saw a heat signature at the time the airliner was hit, the official explained.